WSI's Digital Marketing Case Studies
We think we're great, but if you don't trust us, take a thorough look at some of the work we've done below. And then go read about how happy our clients are.
CITIZEN FEDERAL SAVINGS & LOAN ASSOCIATION (CFSL)
Company Background
Ohio-based Citizens Federal Savings & Loan Association (CFSL) was established in 1885 and has been around for over 124 years. The organization prides itself on providing friendly and personal services to its customers since its inception. CFSL offers a wide range of deposit accounts and lending products to individuals and businesses in the region.
WSI Goals
Design Citizens Federal Savings & Loan's social media (Facebook) campaign to maximize benefits keeping in mind factors like risk assessment, policy creation, internal procedures and all other issues that impact the banking and financial services.
Target Audience
Current and potential clients.
Services Provided
Designed social media strategy for the company with specific focus on building its Facebook page without violating regulation and compliance issues
Tailored the Facebook page to maximize interaction and visibility by including essential social media features like customized cover photo
Incorporated special "tab" on the Facebook page to promote a promotional contest designed especially for the company's customer appreciation celebration
Provided extensive support during the initial stages of the social media campaign in reviewing results and providing advice on enhancing strategy and posting efforts The Results
Phenomenal fan growth of the Citizens Federal Savings & Loan Facebook fan page
Enhanced brand visibility due to Facebook posts going viral
Exposure of company's products and services not restricted to the local population
The Results
Phenomenal fan growth of the Citizens Federal Savings & Loan Facebook fan page
Enhanced brand visibility due to Facebook posts going viral
Exposure of company's products and services not restricted to the local population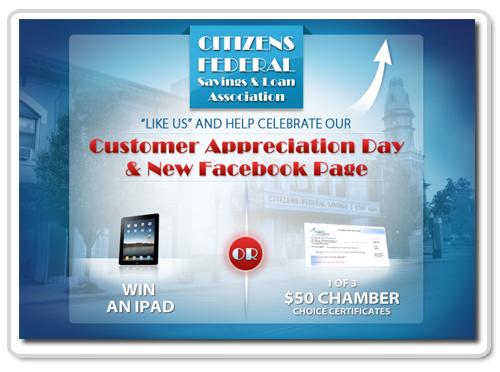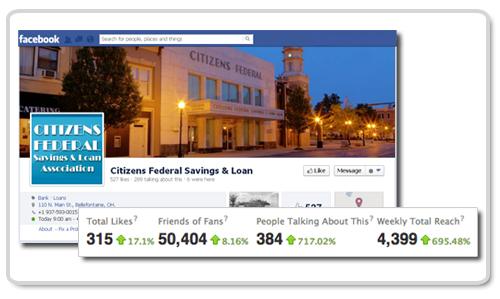 EUROPCAR
Company Background
Europcar Poland is a part of the biggest car rental network in the world and has been present in the country since 1991. Its rental stations are situated in 12 major cities and at all international airports in Poland. The company offers its customers a diverse range of services and has partnered with various airlines, banks, credit card companies, hotels and other organizations to benefit its extensive client base.
WSI Goals
Integrate an advanced digital marketing strategy in the company's marketing plan to increase company's business revenues
Improve the quality and results of existing internet marketing campaigns like PPC that were being employed by the company in a limited manner
Increase website traffic
Track online performance and website conversion rate
Target Audience
Current & Potential Clients
Travel enthusiasts & Business Travelers
Services Provided
Overhauled company website equipped business tools like reservation module, fleet review module, car rental locations map, contact forms etc.
Designed a year-long promotional strategy to improve visibility and conversion of the company's website incorporating effective initiatives like SEO, PPC and remarketing campaigns
Increased company's search engine rankings
Generated web traffic using brand and non-brand related keywords
Analyzed performance of the company's website
Managed company website content
Monitored online strategy results in order to make changes whenever required; undertook periodical competitor analysis
The Results
Number of visits to website increased by 120.39%
Bounce Rate was reduced by 29.7%
On average visitors saw 30.97% more pages per visit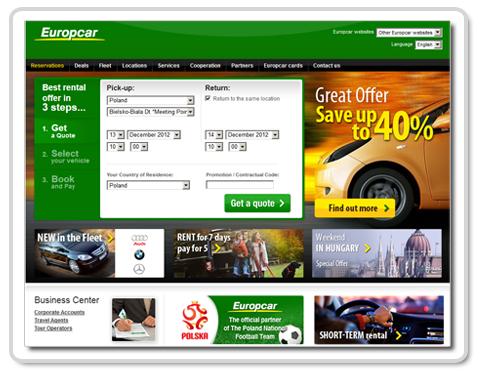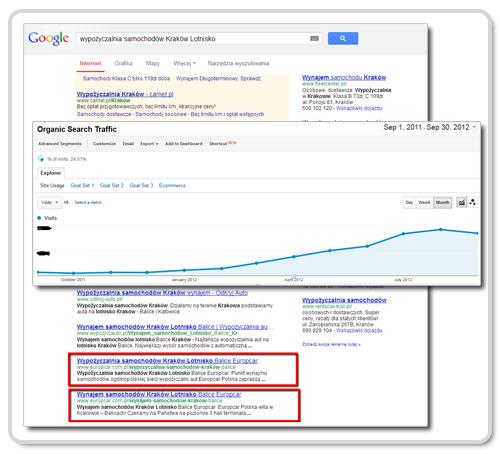 MARDI GRAS CASINO & RACETRACK
Company Background
Mardi Gras Casino is South Florida's premier casino and gaming destination offering a unique experience with over 70,000 square feet of casino excitement. Located in Hallandale Beach it is a long standing South Florida hotspot, attracting both vacationers and locals for over 70 years.
WSI Goals
Strengthen Mardi Gras' position in Florida's competitive gaming and entertainment market by improving company's ranking on Google and other search engines
Increase site traffic to the company's West Virginia Casino & Hotel site
Revamp websites of both of company's properties and incorporate elements like conversion architecture and adequate SEO to maximize ROI
Leverage effective digital marketing tools like PPC campaigns, social media marketing and blogs
Increase visitors to the casino and reservations at the West Virginia Hotel and help grow membership in their Player's Clubs
Elevate overall awareness of the Mardi Gras brand
Target Audience
Casino, racing and entertainment enthusiasts.
Services Provided
Provided an effective SEO program consisting of 100 pages of original keyword rich content
Built an entirely brand new 100 plus page websites for both Mardi Gras Casinos & Racetracks as part of a comprehensive online marketing program
Developed powerful conversion architecture to the company's site focusing on their key profit centers
Provided the websites a new look and feel that has been integrated into the brand's overall branding
Provided daily content updates to the websites
Managed the company's social media marketing campaign; created new Facebook and Twitter pages, posted on them on a daily basis, developed exclusive Facebook and Twitter promotions and run Facebook ads
Management of several ongoing PPC campaigns, developing a link building program as well as writing, optimizing and distributing several weekly blogs
Tracking and analysis of results
The Results
Over 300% of increased site traffic volume during the initial 6-month period
Dominant position in search pages for over 50 search terms; in several cases they dominated the first page and appeared multiple times with results from the site, blog and video channels
Enormously successful pay per click campaign with an average of 122 calls per week at a cost of $2.38 per call in the initial 4-week stage
Outstanding ROI for the hotel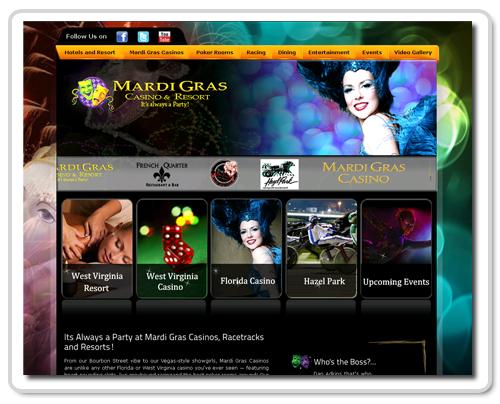 BARSILICO
Company Background
Basilico is a London-based gourmet pizza company specializing in a range of exceptionally good wood fired pizzas for takeaway or delivery in the area. The company maintains the quality of its products by sourcing high-quality ingredients exclusively from local suppliers. This limits Basilico's area of operation but sets it apart from several other players who operate in the low cost pizza market.
WSI Goals
Revamp the company's outdated and difficult to navigate website and give it a more appealing look and feel.
Target Audience
Local population of London.
Services Provided
Website and mobile website creation
Supply of an ongoing SEO package
Content management
The Results
Basilico's fantastic, easy to navigate website with visuals and content that encourages online orders
Online orders accounting for 33.5% of all orders
An approximate13, 000 visitors per month with 78.84% of this number constituting of visitors from the target area
35% of the value of orders coming through the web
17.6% of visitors coming in through the company's mobile site