Mardi Gras Casino
Mardi Gras Casino is South Florida's premier casino and gaming destination offering a unique experience with over 70,000 square feet of casino excitement. Located in Hallandale Beach it is a long standing South Florida hotspot, attracting both vacationers and locals for over 70 years.
WSI Goals
Strengthen Mardi Gras' position in Florida's competitive gaming and entertainment market by improving company's ranking on Google and other search engines
Increase site traffic to the company's West Virginia Casino & Hotel site
Revamp websites of both of company's properties and incorporate elements like conversion architecture and adequate SEO to maximize ROI
Leverage effective digital marketing tools like PPC campaigns, social media marketing and blogs
Increase visitors to the casino and reservations at the West Virginia Hotel and help grow membership in their Player's Clubs
Elevate overall awareness of the Mardi Gras brand
Target Audience
Local and visiting casino, racing and entertainment enthusiasts
Services Provided By WSI
Provided an effective SEO program consisting of 100 pages of original keyword rich content
Built an entirely brand new 100 plus page websites for both Mardi Gras Casinos & Racetracks as part of a comprehensive online marketing program
Developed powerful conversion architecture to the company's site focusing on their key profit centers
Provided the websites a new look and feel that has been integrated into the brand's overall branding
Provided daily content updates to the websites
Managed the company's social media marketing campaign; created new Facebook and Twitter pages, posted on them on a daily basis, developed exclusive Facebook and Twitter promotions and run Facebook ads
Management of several ongoing PPC campaigns, developing a link building program as well as writing, optimizing and distributing several weekly blogs
The Results
Over 300% of increased site traffic volume during the initial 6-month period
Dominant position in search pages for over 50 search terms; in several cases they dominated the first page and appeared multiple times with results from the site, blog and video channels
Enormously successful pay per click campaign with an average of 122 calls per week at a cost of $2.38 per call in the initial 4-week stage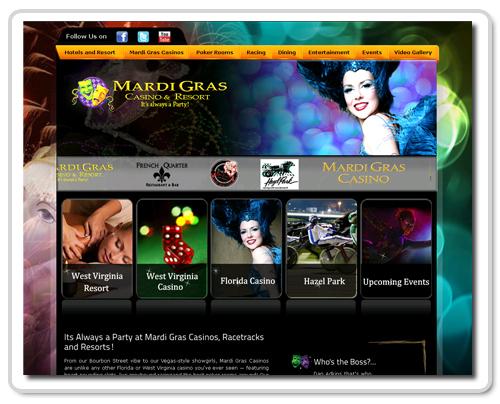 popadmin
WSI Genesis is an open source Content Management System (CMS) based on Wordpress, often used as a blog publishing application, powered by PHP and MySQL. It has many features including a plug-in architecture and a template system. WordPress is the most popular CMS in use today.