Citizens Federal Savings & Loan
Ohio-based Citizens Federal Savings & Loan Association (CFSL) was established in 1885 and has been around for over 124 years. The organization prides itself on providing friendly and personal services to its customers since its inception. CFSL offers a wide range of deposit accounts and lending products to individuals and businesses in the region.
WSI Goals
Design Citizens Federal Savings & Loan's social media (Facebook) campaign to maximize benefits keeping in mind factors like risk assessment, policy creation, internal procedures and all other issues that impact the banking and financial services.
Target Audience
Current and potential clients.
Services Provided By WSI
Designed social media strategy for the company with specific focus on building its Facebook page without violating regulation and compliance issues
Tailored the Facebook page to maximize interaction and visibility by including essential social media features like customized cover photo
Incorporated special "tab" on the Facebook page to promote a promotional contest designed especially for the company's customer appreciation celebration
Provided extensive support during the initial stages of the social media campaign in reviewing results and providing advice on enhancing strategy and posting efforts
The Results
Phenomenal fan growth of the Citizens Federal Savings & Loan Facebook fan page
Enhanced brand visibility due to Facebook posts going viral
Exposure of company's products and services not restricted to the local population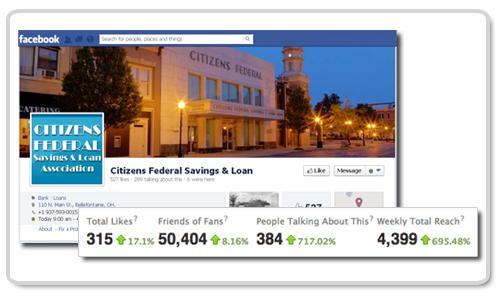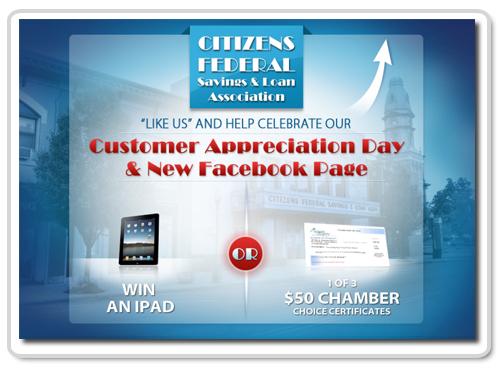 popadmin
WSI Genesis is an open source Content Management System (CMS) based on Wordpress, often used as a blog publishing application, powered by PHP and MySQL. It has many features including a plug-in architecture and a template system. WordPress is the most popular CMS in use today.